22-23 Staff Writer and Treasurer Signing Out
It was the week before senior year started and I saw that journalism was in my schedule; I wasn't too excited about it because I never considered it as one of my top interests. This was the one class that I was very adamant about dropping from my schedule, however, the creative writing experience that I gained from taking this course is something that I will forever cherish.
While writing for The Clarion, I was allowed the freedom to write about the places and events I've been to, highlight student-owned small businesses here on campus, and just about anything that interested me. Some of my favorite stories that I've written this school year were: Up and Coming Full-time Student Entrepreneur , Funko Hollywood , Sweethearts Nite at Disneyland , and The Future of Link Crew Approaching it's End?.These are my top 4 favorite stories because they were actually very personal to me since they were associated with my connections outside of school topics, besides the Link Crew story. The other three links are essentially like a digital journal of my memories that I was able to turn into an entertainment and feature story for The Clarion.
If there is anyone unsure about what elective to put down for next year's schedule, I highly recommend joining the Journalism club because you are allowed so much creative freedom in the class, meaning that you can truly write about any (school-appropriate) story that your heart desires. You can get computer and elective credits just from taking this course, and also to mention, it does not require extreme commitment because we meet during the school day, rarely after-school unless it is for an activity a staff writer is covering. My advice to any future journalism club members would be to just have fun because when you produce stories that you genuinely enjoyed writing, you will find yourself constantly composing new content for The Clarion.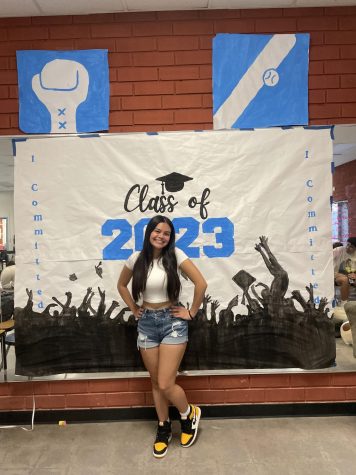 After High School Plan: 
After graduating from Montclair High School in May 2023, I will be attending Cal State San Marcos my freshman year, where I am majoring in biological sciences and then transferring to UC Riverside my sophomore year to continue my academics. I hope to further my education to ultimately reach my career goal of becoming a registered nurse (RN).
– Kaylyn-Noelani Ganiron, 2023 senior, journalism staff writer and treasurer signing out ♥