Sweethearts Nite at Disneyland
An exclusive event to celebrate the month of love
Disneyland has enchanted its theme park with its spectacular Valentine's Day decorations!
This highly anticipated event sold out within just days of dropping on the Disneyland website. This after-dark event takes place starting January 31st and has only 6 select nights in February to celebrate with your valentine; the last day to attend is Thursday, February 16th. Right when entering the park, you are greeted by cast members handing out exclusive lanyards, wristbands, and brochures to all guests. As I have been emphasizing the exclusivity of this event, that also means that the wait times for ride attractions are cut down drastically.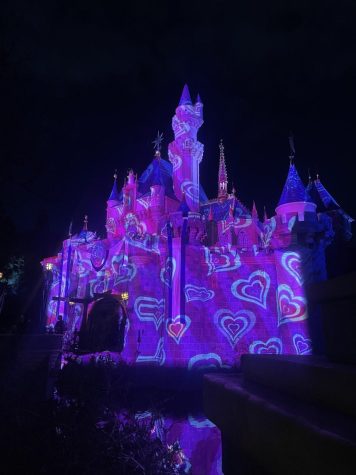 While experiencing this love-lust fest, you are welcomed to endless photo opportunities inspired by scenes from princess movies. The wristbands given to you at arrival, allow you to download an unlimited amount of pictures taken by cast members throughout the night. As you are strolling through Disneyland, you are also able to meet Disney character couples in just about every section of the park. For instance, you will find Princess Tiana and Prince Naveen in New Orleans Square or you can meet Princess Belle and the Beast in Fantasyland.
Disneyland's love bash extends its attractions to guests of all interests. The jubilee incorporates all types of Disney fashion entertainment from royal balls to dance the night away with all your favorite princesses and princes, to a harmonious moonlight cruise listening to a live jazz band, and not to forget the Sweethearts' Nite fireworks that light up the sky. However, cast members may choose to cancel their nightly firework show due to extreme weather conditions for safety precautions.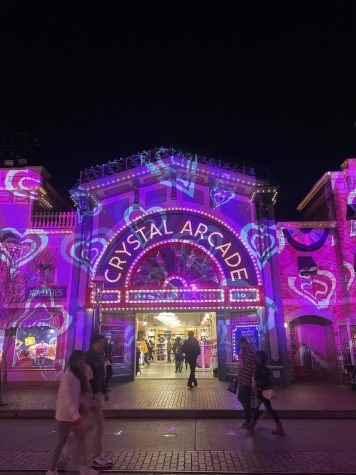 Main Street, Sleeping Beauty's castle, and "It's a Small World"  become completely illuminated with pink and red heart projections; these are definitely sights worth adoring over. While you are still welcome to visit the park on the select Sweethearts Nites, Disneyland will still close the park early to guests who did not purchase the special event ticket; the celebration of love begins at 9:00 PM and concludes at 1:00 AM. However, the last tram ride back to the parking structures does not depart until 2:00 AM, which leaves you a decent amount of time to get in your last photos and souvenir shopping.