Funko Hollywood
For just about everything pop culture related, the FunkoPop company has made it into figurines. Funko has collaborated with every pop culture movie, TV show series, and other icons as well, from Marvel to Stranger Things, the NBA, to even the Kool-Aid Man, and much more.
While visiting Funko Hollywood, I noticed this was a combination between a museum and a toy store. Right as you step foot into the store you are just transported into the world of Funko. The main display at the front of the store is of Marvel's Black Panther which even included an artificial waterfall. While adoring all of the whimsical displays, many opportunities for great photos are all around the store.
To get guests to interact even more while visiting, they are welcome to customize their very own FunkoPop. You get to create your own figurine down to every detail and even include accessories such as sunglasses or a necklace. Before you can get to creating you must sign up to the virtual queue which will notify you when you are next in line to start customizing; the cost of this activity is starting at $25 but there are extra costs to specific add-ons.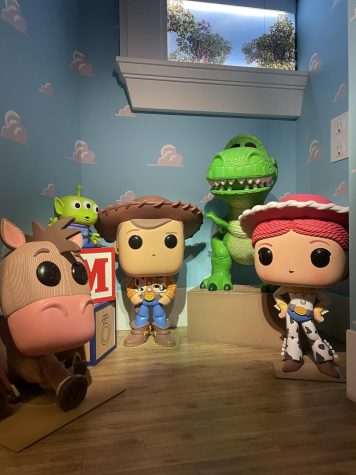 Additional Information:
Where is this located?

6201 Hollywood Blvd #100, Los Angeles, CA 90028
How much is it to visit?

Its completely free to visit!
What time does Funko Hollywood close at?

They close at 6:00 PM everyday.