Does Wrestling Deserve to Win CIF?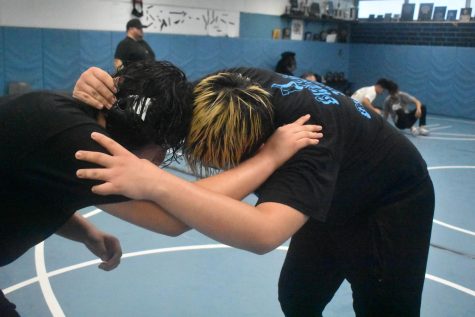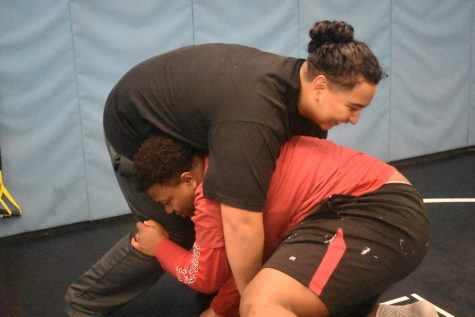 "Never Stop Wrestling"  
     With the wrestling season starting and their first JV game under their belt, the wrestlers have been practicing more vigorously than ever. The fundamental virtue that allows them to secure their victories is how close-knit the team is. As mentioned by Wrestling captain Estaban, "Wrestling at first was just me in a room, but more into the sport the room turned into my home, and the players became my family." Under the leadership of wrestling coaches Diaz and Matt, the wrestling family has become more powerful than ever. Just last week, six of the JV players received medals for their accomplishments. Though the Jv team isn't the only one working hard, all of the players have been diligently practicing in hopes of winning another CIF championship. As Ivan, (a first-year wrestler) stated: "When I'm wrestling, my mind is only focused on wrestling, I don't think about anything else".
Despite their countless achievements, they are still eclipsed by other sports. the crowd that shows up to wrestling matches are significantly more undersized and apathetic compared to the crowds that show up for our other teams (such as football.)  Are those teams any better, or is the sport any more riveting? Every player has differing sentiments. Some wrestlers feel outraged: "Wrestling should have more recognition than any other sport since we're the highest ranked with the least amount of credit in the school." While some football players believe they deserve the hype "Football is much more interesting, wrestling is bland and too much of a contact sport." While others remain neutral "For us, it's just a sport, there's no competition." No matter what people's views on the issue are, one thing remains unchanged, wrestling (along with many other sports) has yet to gain the esteem and recognition they deserve. Though thankfully, we as a community can help! With the season already underway, show your Cavalier spirit and support our various sports teams by watching their games and donating to their fundraisers.