2022 Grinchmas at Universal Studios Hollywood
Universal Studios Hollywood has brought the snow-capped town of Whoville from How the Grinch Stole Christmas to life for this holiday season! The "Who-tacular festivities" begins on November 25th and ends on January 1, 2023. The main attractions the theme park highlights for their holiday experience are "The Wizarding World of Harry Potter" and "Grinchmas".
There are endless amounts of holiday festivities for all park-goers to do. From meeting your favorite characters in their holiday costumes to all the shops decked out with the newest Christmas gear, and getting a taste of their exclusive holiday treats is something you can't miss. While these are just a few activities the park offers, there is definitely something for everyone of all ages.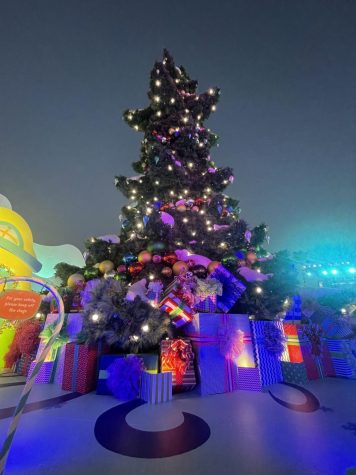 Whoville truly comes to life at Universal Studios Hollywood; you feel as if you're right in the movie with all the Whos too. The Who-tree is the main, dazzling holiday attraction for the park; to further your "Who-tacular" experience more, park-goers are invited to watch the grand tree lighting.
During the holiday season Universal Studios Hollywood's hours differ quite a lot so be sure to check their online calendar beforehand if you're planning on attending.