Ways to Give Back to Your Community
 Giving back to local communities is an unforgettable moment everyone should strive to do once in a while. It's important to care for the neighborhood and while doing so, people are able to enjoy the many benefits of it. Getting to know the community, and the people within it is an enriching experience that many have not taken the time to do. Why take the time to give back? Volunteering allows people to gain a sense of purpose in the process. By volunteering, they are getting more involved with their community and familiarizing themselves with the place they've grown to love. 
There are many effortless ways to give back to the public. Try donating clothes, furniture, and useful items to local thrift shops, antique stores, and secondhand shops. Donating old or unwanted clothing gives these pieces an opportunity to be loved in a new home. Giving out unwanted clothes instead of throwing them away is much more sustainable as well. Donating furniture to be upcycled into new unique pieces is an easy way to reimburse the community. Giving back to the community and saving the environment? It's like feeding two birds with one scone! Giving back can be as easy as clearing out a closet or garage. 
Interested in helping out in a more hands-on way? Try helping out cleaning at local parks. Local parks tend to be heavily populated with families and children and are constantly in need of purification. Volunteering to rake leaves, mow lawns, and do yard work for people that may not be able to do so themselves is another hands-on way of helping out. Consider asking elderly people, small businesses, and people in need of help if they need assistance with yard work.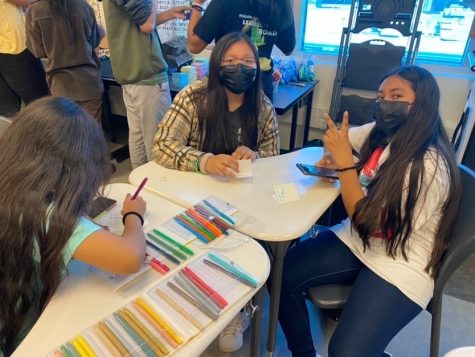 Giving back to the public doesn't always have to involve donating or cleaning. Personal talents come in handy, too. Someone that enjoys cooking may find themselves volunteering at their local food banks and warm food distribution centers. Cooking for those less fortunate is a way of using personal interests to give back to the community. If someone enjoys creating art, painting things like murals and buildings not only showcases their skill but makes their surrounding areas more visually appealing. Some enjoy gardening and planting which can be a fun way of brightening up the neighborhood with fresh flowers and plants.