Relationship Advice From Seniors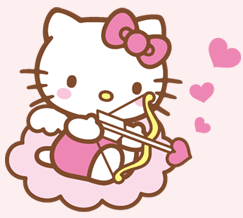 There are many different things that make or break the overall high school experience. There are football games, plays, classes, friendships, cliques, and so much more. But the main subject that overpowers most of the experiences mentioned is relationships.
Teenage love is so immature and silly yet very beautiful. Relationships can really teach a teenager how to deal with people better once they reach adulthood.
Many relationships start in freshmen year. So, here is some relationship advice for underclassmen from seniors.
"If someone asks for you're @, run."- Paya Rodriguez
"Learn to love yourself first before loving someone else." – Denise Baltazar
"Don't go too fast on everything because some people tend to say I love you too fast and I think that that's a really important thing to think about because you can't just say it."- Zoe Alcantar
"Don't be stupid. Be yourself."- Aaron Martinez
"Relationship advice I would give underclassmen would be not to rush into anything and really take your time to pick who you talk to and that relationships in this generation are only temporary so don't get down if it doesn't work."-Damari Holliman
"To the underclassmen… the simple answer would be communication. It's key to understanding that and how important it is to communicate any feelings you have good or bad. Also, try not to argue, easier said than done but most of the arguments that occur often end with you guys forgetting it and making up anyways, so avoid it and try to converse like you're the smarter one in the situation and it will usually die. The hard answer you will later learn is that the woman is always right. Even if you google a fact that is 100% correct and true. If she says it's wrong then it's wrong."- Robert Martinez
"Don't date 'Edgars'."- Hailey Siaba
"My advice would be to communicate with your s/o about everything and don't give up on them over something small."- Brandon Perez
So, there you have it underclassmen. Advice from our 2023 seniors to you. And, coming from a senior myself, we all hope you have an amazing high school experience!