Link Crew Fundraising for Next School Year
Leadership club, Link Crew, has been fundraising online through SnapRaise. The money collected from this fundraiser will help ensure that this program continues for the future years and future Link Leaders. Link Crew leaders are the mentors for the freshman class each year; these leaders help freshman every week Monday-Thursday with homework, personal advice, and just about anything a freshman student is struggling with.
By generating money through SnapRaise and generous donations, Link Crew will be able to afford art supplies for posters they hand-make for rallies and events, field trips for leadership bonding, and rewards to give to freshman for academic success.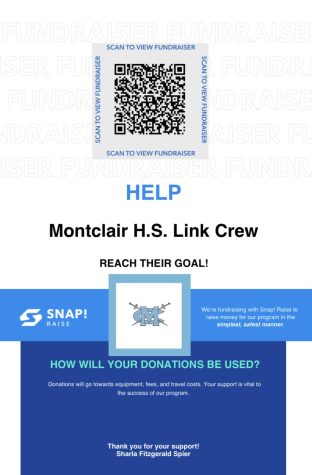 Link Crew Coordinator Sharla Fitzgerald, is hoping to raise $3,000 for the program. If you are interested in donating or spreading the word of this fundraiser through social media click the following link LinkCrew SnapRaise.This fundraiser ends on Thursday March 2, 2023.