2023 Movies
While the covid-19 pandemic slowly abates, it appears to be a significant year for movies both new and old with studios more than ready for some thrilling releases. Coming back to big screens, we'll be receiving a massive number of original films from some of the most admirable directors ranging from Greta Gerwig to Christopher Nolan with their primary releases being on the same date, they've created an anticipated film standoff for huge movie fans. But not only is 2023 filled with new originals but it seems to be stocked with a great deal of sequels from some old classics like Indiana Jones, The Hunger Games, Fast and Furious, Scream, Mission Impossible, and many more. There's a lot to look forward to this year so here are some of many movies in store for your new year calendar.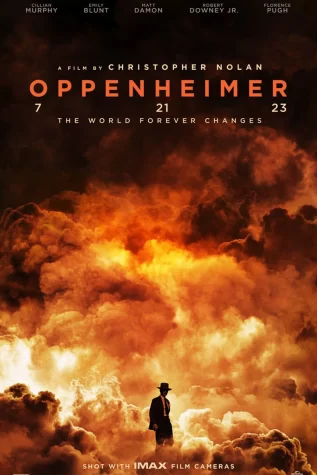 Oppenheimer 
July 21, 2023 
Christopher Nolan has now announced the 12th film of his career which will be based on Kai Bird and Martin J. Sherwin's Pulitzer Prize- winning biography 'American Prometheus: The Triumph and Tragedy of J. Robert Oppenheimer'. The adaptation of the book will follow the story of physicist J. Robert Oppenheimer and his team in the Manhattan Project that ultimately led to the creation of the United States atomic bomb during World War II. Cillian Murphy will once again be making his feature in a Nolan WWII thriller taking the lead role of Robert Oppenheimer. Murphy will be working alongside Robert Downy Jr., Florence Pugh, Emily Blunt, Matt Damon, David Dastmalchian and many other phenomenal actors.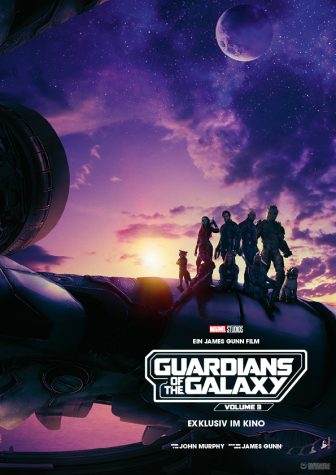 Guardians of the Galaxy Vol.3
May 5, 2023
The conclusion to the trilogy that many Marvel fans have been awaiting since 2017 is finally here. The third and last installment of James Gunn's franchise will cover a last mission for the 'Guardians of the Galaxy' to group together and protect the universe and in all protect one of their own members. Aside from the original cast of members, we will also be seeing some new faces like British actor Will Poulter who will star as 'Adam Warlock' from the original MCU comics.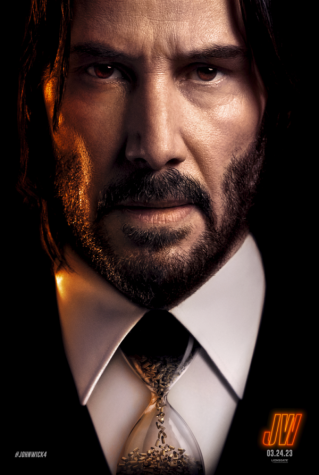 John Wick : Chapter 4 
March 24, 2023
Newer definitely means better than before for director Chad Stahelski and the crew behind the John Wick films. With the new trailer out and Stahelski's recent confirmation, it seems that John Wick : Chapter 4 will be a longer watch than the previous movies. Stahelski has also not only extended the length but the budget by almost 3x of the first film. Once again we will be following Wick's bounty in hope for an exit but this time he seems to be all around the world from France to Japan. With every assassin out to get him, Wick has discovered a way to reach his freedom and finally put an end to the High Table but to do that he must fight in a one-on-one duel to the death.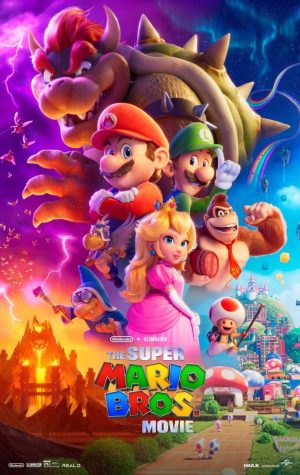 The Super Mario Bros. Movie 
May 5, 2023
 The 3rd Super Mario Bros. film adaptation is now in store for video game fans this spring with multiple contributors. It will be co-produced by Illumination Entertainment and Nintendo with its final distributor being Universal Pictures and based on the original Mario game. The film will follow Mario, Princess Peach and other friends on a quest to stop the world from being taken over by Bowser and rescue Luigi. Regarding the voice reveal for the main protagonist Mario being Guardians of the Galaxy actor Chris Pratt, many fans have seemed to be contrasted in opinions.
Movies studios around the globe are more than ready for the grand releases of the anticipated films but it seems that many of our own students at Montclair are eager to watch them. Alexis Alvillar a junior shows her excitement, "I'm really looking forward to seeing The Little Mermaid in theaters since from what I've heard, the production and visual effects are going to be in very quality and also its similarity to the original 1989 movie". Another student from Montlclair shares similar emotion but about a different kind of film. Ashley Munguia a senior mentions her growing anticipation over the years, "I feel like I've been waiting forever for Guardian's of the Galaxy Vol.3 so I'm definitely going to be watching that one when it gets released".