The Leap of Bad Bunny
"If a small town boy like me who bagged groceries was able to make his dreams come true, you can too." -Bad Bunny
Benito Antonio Martinez Ocasio also known as Bad Bunny has become a well-known artist. Bad Bunny is one of the most popular artists across the globe with 44 of his songs reaching 100 daily, three songs hitting number one, and has hit the top ten of the chart in 77 countries. It may seem that fame magically came to him but there is always more to his rise to fame.
The Puerto Rican singer and songwriter. He was born on March 10, 1994, in Vega Baja, Puerto Rico.  His father was a truck driver and his mother taught English. Bad bunny grew up listening to reggaeton (a blend of hip-hop and reggae) he also enjoyed listening to salsa, merengue, and rock. Growing up, he sang in the choir of his local catholic church until he turned 13. He then focused on making his own music in his room.
Bad Bunny chose his name after looking at a picture of himself from when he was younger in which he was wearing a bunny costume while expressing a face of annoyance. He believed that the name would market well as bunnies are pretty common and people would think of him every time they saw one.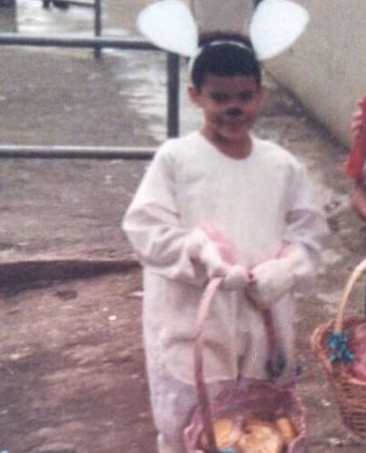 He began writing and creating his own songs at the early age of 14. As many artists do when they're starting off their music career, Bad Bunny published his songs onto the music streaming platform SoundCloud. In 2016 Bad Bunny was working at a grocery store when the popularity of his song "Diles" resulted in calls from producers. Bad Bunny found his manager Noah Assad due to the sudden attention his song brought. Instead of trying to sign with major record labels, Bad Bunny and Assad decided that it would be best for him to get attention by releasing singles and videos on youtube. In 2017 Bad Bunny released some successful singles such as "Sensualidad," and "Pa Ti."
Bad Bunny's first album X 100PRE dropped on Christmas Eve 2018 and made it to number 1 on Billboard's Top Latin Album charts. Since then, Bad Bunny has continued to release songs and has collaborated with more artists such as in his EP called Oasis with J Balvin. He performed at the 2020 Super Bowl with Jennifer Lopez, JBalvin, and Shakira. That year he dropped another album YHLQMDLG (Yo Hago Lo Que Me Da La Gana which means "I do what I want.") 
In 2020, Bad Bunny was declared Spotify's artist of the year as his music had more than 8 billion streams. In an interview, Bad Bunny lets people know that he is happy to be able to do things his own way. Not having to change because of his culture, language, or musical style and still making it this far was important to him.
Like many well-known people who strive to make a change Bad Bunny also uses his music to push back the toxic masculinity (machismo) ingrained in Latino culture that puts down women as well as people in the LGBTQ+ community. In "Yo Perreo Sola" he talks about respecting women's space on the dance floor while being dressed in drag and sings about domestic violence in "Solo De Mi."
Aside from his singing career, Bad Bunny has also designed clothes and sneakers for Adidas and created glow-in-the-dark crocs which sold out quickly after their release. He has also appeared on television shows and movies such as Narcos: Mexico and Bullet Train.
Bad Bunny has now announced that this year, he will be taking some time for himself. In 2022 he went on tour for his new album that was released and took part in many other events such as fashion shows.  Bad Bunny will be taking the next year to focus on his emotional and physical health.
Sources :
https://www.spin.com/2021/08/bad-bunny-interview-2021/