Blood Drive
With consideration that it's a first for many students to donate blood, the overall attitude towards the blood drive was positive. As all the volunteers were waiting to donate, many students were feeling hesitant and some even mentioned that they regretted signing up for the event.
Despite the uneasy atmosphere at the beginning of the blood drive, the event ran smoothly. Experiencing donating blood for the first time can be nerve racking, however, most donors after getting their blood taken claimed that they would consider signing up for another future blood drive event and that it wasn't as bad as they thought it would be.
Event coordinator Melanie Calderon (grade 12) said that "[she is] extremely happy with the outcome of this event. A lot more people than [she] anticipated signed up and it's very pleasant to see students that are willing to help others". While she wasn't able to donate blood for this event she mentions that "ASB hosts this event twice every year" so there will be another blood drive in February 2023.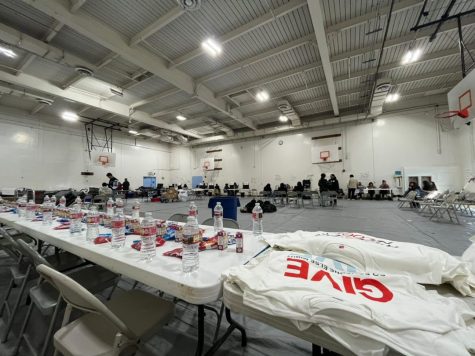 After completing blood donations, volunteers were given free snacks, a Red Cross shirt, and a Bakers gift card.