Wintertime Decorations Enchant Disneyland
Disneyland has officially begun decorating for the Christmas season!
From Main Street being decked out in sparkling garlands and Sleeping Beauty's Castle being covered in dreamy, wintry snow caps; the holiday decorations will formally be completed on Friday November 11th.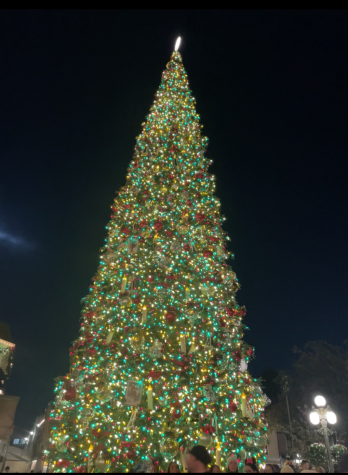 The famous theme park doesn't just stop at the ornate decorations; even the sweet treats and beverages get revamped for the festive season. Disney continues to go above all park-goers expectations by renovating the rides as well to fit the Christmas theme. The imagineers' dedication to detail is displayed on "It's A Small World" ride, Sleeping Beauty's Castle, and all throughout the park.
There are endless attractions to view in awe of; one Disney fan favorite is the float parade that goes down Main Street as the artificial snow falls from the night sky. Not only can you see Sleeping Beauty's Castle from Main Street but you can't miss the dazzling 60-foot Christmas tree right at the entrance of the park.
Disneyland is truly an enchanting and magical experience during this special season.