Should Evan Peters Deserve to Win Another Emmy Award?
Emmy and Gold Derby Awards actor, Evan Peters, has been breaking through and most talked about throughout Netflix history. 
Starring for an outstanding and horrific serial killer role as Jeffrey Dahmer in Netflix´s ´Monster: The Jeffrey Dahmer Story´  has been breaking through. The show brings out chilling true events that are very accurate from many victim's deaths and the background story of the real Jeffrey Dahmer. 
The reason why viewers have been mainly talking about Evan Peters is how he brings the character back to life with his acting and physical movements. Peters has mentioned in one of the interviews that he did have to be in some dark places and stay there for a while to relate to Dahmer more and become that character to life. The acting was studied and lined up very well. Which made fans go crazy and became more obsessed with Peter's more which drew attention to realizing that he deserves an Emmy´s Award.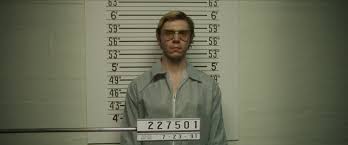 Do you think Evan Peters deserves an award? Leave in the comments below!