Why Americans Love the Super Bowl
Another exciting event is yet to come. Every February, the NFL (National Football League) held one of the most important games of the season that determines which team achieves the Super Bowl. 
It is one of the most exciting events because nearly 99.18 million people in the country watch it! It is considered the top entertainment event to view and attend. Fans everywhere usually ask for Sundays off to watch the game. Even fast food restaurants and pizza places are the busiest day  for them due to people preparing to watch the game. 
In 1969, the name ¨Super Bowl¨ was determined by the City Chiefs owner Lamer Hunt and to believe the name was destined along with having roman numbers for how many games were played over the years.  
As well, during the halftime show a celebrity(ties) performs their biggest show they can do for only 10 minutes. In 2022, 5 biggest performers: Mary J. Blige, Kendrick Lamar, Snoop Dogg, Eminem, and Dr. Dre hosted one the biggest performances of the year and also guest starred 50 Cent. 
An average cost per ticket is nearly $9,000 or more. The game is held at different stadiums each year. The Super Bowl 57 in 2023 will be held at State Farm Stadium-home of the Arizona Cardinals-in Glendale, Arizona. The date is yet to be confirmed on Sunday, February 12, 2023. 
Not only is football the number one fan favorite sport in this country, but even other countries around the world take part and watch it. It gives out excitement and even anxiety to the fans and players who play on the field. As well, there is much fan-girling on who's the best NFL player on each team and who makes a huge beneficial part on the team. 
Many people don't see football as just a sport and entertainment, they see it as part of their lives and watching their teams make history affects them in a good or bad way. 
Whether you like sports or not, the Super Bowl halftime show is the most iconic show to be watched. For the 2023 game, famous pop singer Rihanna has just confirmed to be the headline of the show!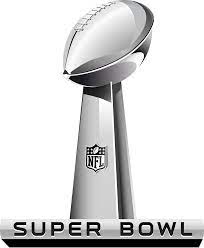 It is one of the most exciting events of the year where family and friends come together and go all fan mode to cheer on their teams. Even if their teams aren't playing for the Super Bowl, they still wear their players jerseys and support. Even fans bid money to see which team wins and bring home the trophy.