Black Student Union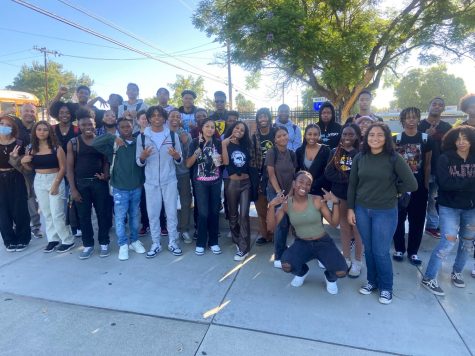 Not everyone knows about the different clubs that Montclair High School offers to students. A club that many might be unaware of is Black Student Union, BSU for short.
The club offers many opportunities for its club members. They offer opportunities for college scholarships and grants. They also have Youth Mentoring  Action Networking (YMAN), a club that they partner with. YMAN provides opportunities for athletes, students who want to become an artist or want to model, etc. They also go on a lot of field trips to colleges. 
The club was created to make a safe place here on campus, not just for Black students but all students.  In addition, the members can learn about their history and culture.  They also go on field trips to college fairs. BSU is not just a club, it's a community, a family, and a place where students can make friends.
If you want to join BSU, contact Francis Floyd or Michelle Taylor and they will give you more information about the club. You will also be taken out of your class during sixth period and will meet in the cafeteria.