Festival of Books
There will be a book festival on the weekend of  April 23 and 24 at the University of Southern California campus. The USC campus is located 2 miles southwest of downtown L.A.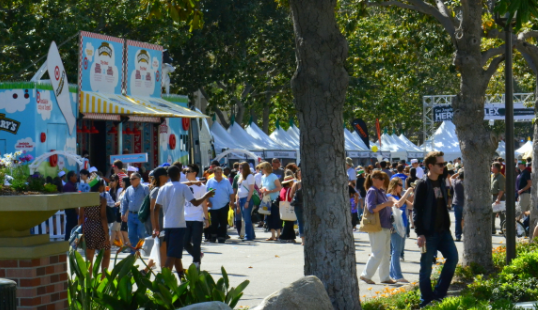 This festival's goal is to bring together the people who like to write books with those who love to read them. Over time, it has evolved to include other forms of entertainment like: live bands, poetry readings, film screenings, and artists creating their work on-site.  Most events are free to attend, but a ticket is required for indoor events. There is usually a limited amount of tickets available onsite at the ticketing booth, so if you want to go to any of these, make sure to get there early.
People are usually able to ask questions to authors, as there are microphones set up for it. You can purchase books from the authors attending at each signing area or also bring your own book from home to get it signed. There will be over 550 authors, artists, poets, chefs, and musicians at this event. You can find the list of people on the festival of books website, as well as other information regarding the event.