Sister Act
After working and practicing for months, our students were finally able to perform their masterpiece. The Sister Act Jr. play was performed here at Montclair high school in the auditorium on various dates allowing friends and family to come and enjoy the show.
The play was about a man named Curtis Jackson killing someone in front of Deloris van Cartier who then had to run away and hide from him. Deloris is a singer who was in a relationship with Curtis. She went to the local police who had been plotting to take down Curtis and were building a case against him, only they lacked evidence to arrest him so all they could do was send her to a church to become a nun because it was the last place Curtis would think of looking. Deloris had some trouble fitting in as she was a singer and did not even know basic prayers, but the sister accepted her and taught her how things worked. In exchange, Deloris taught the sisters how to improve their singing. Since she was now a big part of the church everyone went there to see her and hear this singing. Causing the church to become popular, Curtis heard on the radio where Deloris was and quickly headed her way. Officer Eddie tried to get Deloris to move to a safer place but failed. Curtis and his guys arrived looking for her. With the help of the sisters as they hurt Curtis so that the officer could handcuff and capture him.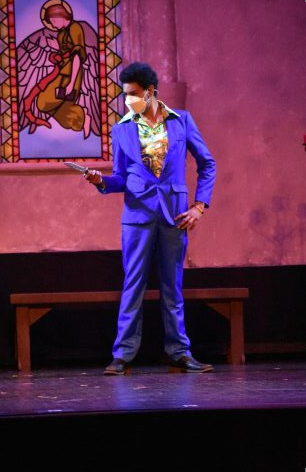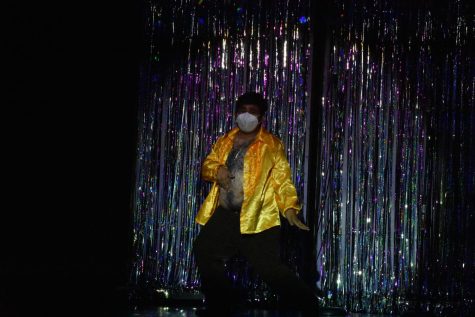 This was a very interesting and fun play to attend as it contained a lot of singing and you could see that the students were enjoying themselves on stage. After the show, we were able to interview a couple of the actors to ask them all about their experiences. "I liked being the villain, it was really cool. I had never sung before this play so it was a fun experience to learn something new," exclaims Samuel Yusti who played Curtis Jackson. After being asked how he dealt with the stress, he said that he did not feel very tense since he already had some experience, but when he started acting he would walk around in a circle trying to calm himself down.
"I relax and breathe in," says Andre Cervantes who played Joey. He talks about how much fun he had while performing as he had a fun song to present, which everyone loved. "My favorite part was being Joey, even though I was nervous to sing in front of people. Everyone told me that they loved my song so that made me feel better about playing the part," he says.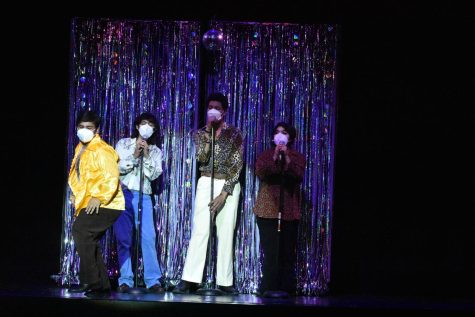 There are many other people who contributed to this performance behind the scenes, like the play's costume designer: Brianna Sandoval. "I have to first get the sizes and then research the time period in which the play takes place. Then in the costume room, I have to look and see what fits the actors,¨ says Brianna as she explains the process of making costumes.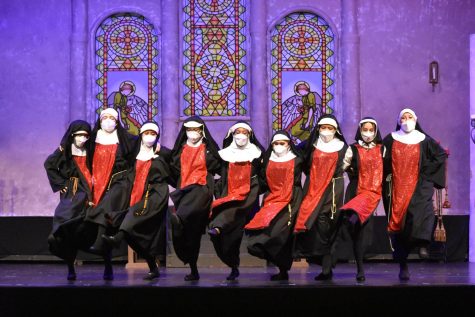 The play director Mrs. Hill also took a lot of her time and effort to help make this play happen. After being asked what the hardest thing about producing a play is, instead, she talked about good things that happened. "This was one of the smoothest productions in a long time," she exclaims. She also tells us about other people who helped to prepare the students to perform better, like the musical director. Many students had no prior singing experience but they were still able to learn in a short period of time. "We also had a musical director, a choreographer, and other adults' support going into the process," she explains.
After the crew had their last show, everyone was sad that they were not going to be able to do it for a while. They were also happy as they realized what a great thing they accomplished together and reminisced about how everyone supported each other.