Only the beginning: Dancing Tommy
Dancing Tommy is a local band, recently played around our community such as Anaheim, Claremont, Downtown Pomona, and Riverside. Their genre being alternative rock, psychedelia, punk, reggae, and soul for a mix of all in their unique sound.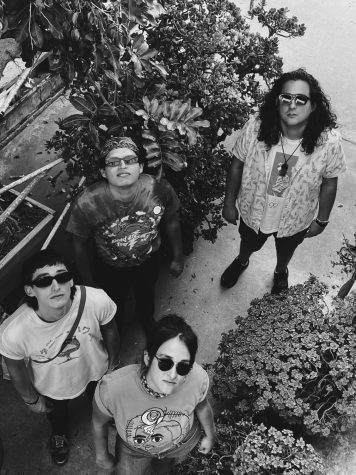 The band's members consist of Sonia Solorzano, who is a vocalist and plays the rhythm guitar, Gabriel Solorzano, who is the lead guitarist and vocalist, and Tobi Zano, who plays bass guitar along with being a vocalist. Their beat guru and drummer is Rudy Hernandez. They have been writing music for some time now and are beyond excited to share it with everyone.
Dancing Tommy has been around for four years, since 2018. They loved music growing up and were constantly surrounded by it everyday. When they had initially come up with the idea of starting their band they had the equipment at their fingertips, so they took the opportunity. Each member has their unique motives to start the band, but over all they love music, want to share it, and leave a mark in the world. Rudy Hernandez says, "We think it's important to work on something that brings bliss because there are many people that do things they don't like. Being able to do what we love is amazing. It's a total escape from the issues that drag us down." Seeing them accomplish something that is seen as inspiring to others enlightens the path of other people to help them realize that they too can go on and live up to something that is important to them. "We love seeing people enjoy our music, it's like planting a seed and seeing it grow. Our name symbolizes dancing to the flow of one's spirit, without having to care about anything else, which represents them."  When it comes to their music and who they are as individuals even without the music they are Dancing Tommy. Over the past few years these talented members have performed around our community spreading love and joy with every tune they play.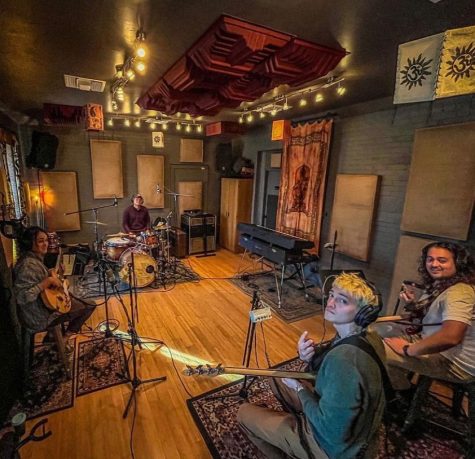 Currently, they worked with Aum Studio Productions creating their official debut album. The album's official release date is to be on Jan. 1, 2023. They will be performing on Saturday, December 31st alongside other musicians at Jerry's Pizza & Pub in Bakersfield, California taking place from 8 p.m. till 12:30 a.m. They are located in the inland empire, if anyone is interested in having them play at a location email them at for booking: [email protected]. They already have songs recorded for anyone interested in hearing their music, now streaming on Spotify, YouTube music, Apple Music, and more; don't forget to stay tuned for their newest. You can follow them on social media platforms: Dancing Tommy.