Unity day is a day that, "Our students, staff, community, come together and put aside our differences to see what we really have in common as a school body, school culture, and school community." – Mr. Dougles. He is part of the English Department and says that there are different tasks each group is responsible for. He was a part of a group that was in charge of getting parents more involved, for example; Back to school night. "We fall out of parents communication after that day, and we want to get in more contact."
It was created and mostly organized by Mr. Thomas. This was on Wednesday, October 25th, and was the second annual Unity Day of Montclair High School. This is organized mostly by the English department and some activities with the teacher librarian, Mrs. Luna.
"Though we might come from different countries, cultures, and backgrounds, here at Montclair High School we're all one community with different voices." – Mr. Cho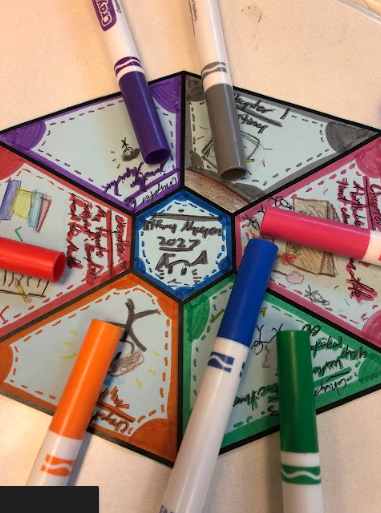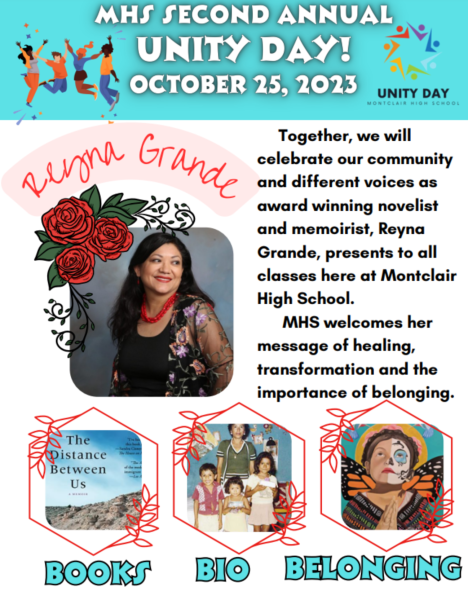 In the library, Mrs. Luna is setting up two activities to help support Unity Day. A one pager and a book display, one of the main activities, which is by the English department, is when the whole school gets a hexagon and you write something about your life, your struggles, who you admire, etc each class period. After you're finished, you can show it to the library in the same week for a chance to win a prize by spinning a wheel! 
Story continues below advertisement
She was setting up three stations during both lunches where you can make Unity bead bracelets for yourself & for a friend on October 23rd and 24th. Novelist Reyna Grande will be coming to the auditorium and giving a presentation to the seniors and juniors. 
This was recorded and streamed through zoom throughout all classes. She will be answering student questions on a one-pager Cavs be receiving in their English period. She's written books such as"A Ballad of Love and Glory." and, "The Distance Between Us."
"The reason why I write is because I can come to a school like this and feel a connection between us, knowing we're not strangers. I feel honored that you get to go on this journey with me. I encourage empathy, compassion, showing people that they're not alone and that people have experienced similar hardships. I have a strong sense of social justice and change, I want people to see the world better, to make the world a better place even if it's just by a millimeter." – Reyna Grande