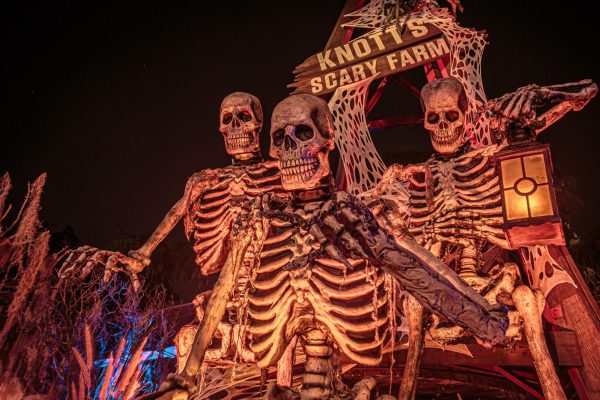 Do you have any places to go during this October? If not, one of the perfect places to hangout is Knott's Scary Farm! The event goes from September 28- October 29, plus Halloween day. They have many mazes, scare zones, and different types of shows. 
They have many different activities you can do with your family and friends, like the "Creepy Critters of Calico" a pumpkin patch and the "Timber Mountain Log Ride"  there's also a ghost town where you can go trick o treating and last but not least, there's a "Costume Cavalcade" where you can show off your Halloween costume to everyone.
They also have some spooky farm shows and experiences, one is called the "Bob Baker Marionette Theater"  and the " Krazy Kirk and the Hillbillies"
Story continues below advertisement
It starts at 7pm and ends at 1am the tickets are around 60+ dollars, but you can get discounts at the front gate and save up to $50 off depending on your ticket.