2023 Fashion Trends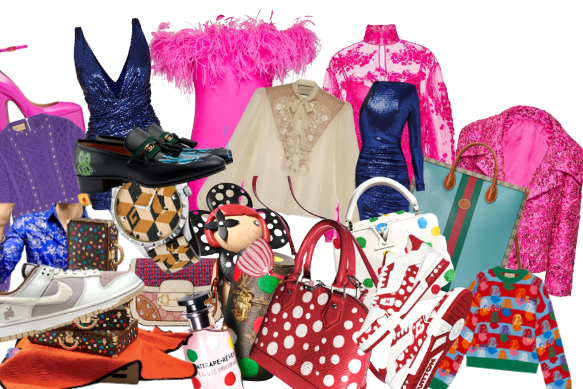 With the death of renowned fashion designer Vivian Westwood, the devastation of Kayne west's brand Yeezy in the fashion scene, and the departure of the head of Gucci Alessandro Michele, this past year has been tumultuous for fashion. Still, after hitting such low points, the only thing way they can go is up. This year is all about change and renewal, which is capitalized on the spring-related styles for the 2023 year 
Despite their turbulent start, Gucci is still trailblazing the runway this year with their Year of the Rabbit collection. "the dawn of the Year of the Rabbit awakens with Spring, a season of new beginnings…Echoing the joyful mood of the occasion, the collection is an eclectic mix of color, print, and details…keeping things playful and refined" both Nike and Gucci are capitalizing on the illustrious year of the rabbit 
10 years after Louis Vuitton's initial collaboration with renowned Japanese artist Yayoi Kusama, Vuitton has re-released their collection. Hundreds of stunning pieces of LV merch (sneakers, slides, bags, bikinis, bucket hats, coats, skirts, pants, etc.) are speckled with every type of dot imaginable. 
Pink has been another trend on the rise both due to fashion-forward Margo Robbie´s staring role in the Barbie film (with many brands capitalizing on the doll's iconic shade) and the debut of Valentino´s Pink PP line. Debuted at their Fall runway show in March and named after its creator Pierpaolo Piccioli, Celebrities and the general public alike have been obsessed with the shade. Megan Fox, Anne Hathaway, Florence Pugh, and the entirety of the Kardashian family have all donned the infamous hue. The term has become a trending hashtag on the popular social media platform: TikTok (with nearly 15 million views), and the purchase of hot pink fashion items is up by 35% compared to last year.
Along with the spike in pink, its contrasting color cobalt blue is similarly gaining notoriety. A lighter and less intense version of Prussian blue has a fascinating history of being used as a coloring agent in Chinese porcelain, jewelry, and paint. But the elegance of this artistic and timeless color has expanded to the modern era, with Colorways nominating it for The Color of the Year award. It was worn by Jennifer Garner, Emmy Rossum, Jessica Chastain, and Brittany Snow.
How can you view this year as anything but optimistic and promising? With its scintillating explosion of polka dots, a revival of spring, and lustrous bright blues and pinks, this year is a time for new beginnings and transformations, both in our daily lives and in the fashion scene. Introducing fresh ideas and infusing society with a fresh and hopeful feel.